Sussex County Beekeeping Association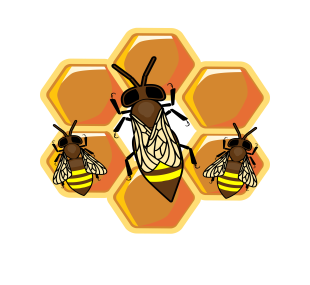 November 28, 2023
Annual Trivia Night
MC: Tom Makoujy
Date: Tuesday, November 28, 2023
Time: 7pm-9pm
Location: Irish Cottage Inn
602 Route 23
Franklin, NJ 07416
Sussex County Beekeeping Association 
Harvest, Honey & Garlic Festival
Date: Saturday, October 21, 2023
Time: 10am - 4 pm
Location:
Sussex County Fairgrounds
37 Plains Road, Augusta, NJ 07822
  The County of Sussex, the Sussex County Beekeepers Association and the Garden State Garlic Growers are joining with the Sussex County Farm and Horse Show to celebrate agritourism, ecotourism, heritage tourism and the arts in New Jersey's great northwest.
  Festival attractions include a farmers market featuring fresh, local Sussex County products like fruit, vegetables, cheese, wine, and more. The Sussex County Beekeepers Association will have educational displays and materials along with an array of honey products. For those who love all things garlic, you'll have plenty to choose from with the Garden State Garlic Growers. The Festival will include local artisans, crafters and vendors plus displays highlighting northern New Jersey's great open spaces and natural history. For kids there'll be a hay ride, pumpkin painting, face painting and crafts.
  The Festival is a free, family event.
Dear Fellow Sussex Beekeeper-
Keeping track of the
varroa destructor
levels in your hives, and treating those parasites, is paramount to your success as a beekeeper, and your bee's ability to survive the onslaught of the bee viruses the mites vector. As we've discussed, in order to accurately and simply establish mite loads, you need to perform monthly checks.  We've attached a link here to a short educational video performed by Randy Oliver, researcher and beekeeper, and author of the web page
Scientificbeekeeping.com
.  The video is titled "
Randy's Mite Wash Video
". Randy's web page also offers an instructional aid on how to create your own inexpensive mite shaker. Please log on to Randy's site, use it as you wish, and feel free to make a contribution if you're so moved.
Thank you and Bee well.
Tom Makoujy, Pres.
Sussex County Beekeepers Association
Name That Masked Beekeeper
Can you recognize your club members in their full beekeeping regalia? We all have a unique way of handling our bees--a special way we waddle when being chased by our hive. Send in your photos and give others a chance to Name That Masked Member.